Technical Photography
Mechanics, plastic, parts of different kinds and shape are fun to photograph.
Especially when you can create your own world with them, of course for advertising pages and covers only.
One cover only done with Photoshop, all the rest, logos and glowing titles are burned in the film with several exposures.
The challenge here goes from the too much reflectivity of steel and the deep black of rubber.
Objects have a soul and they have a world of their own, it's up to the photographer to let it loose ...
photo gallery: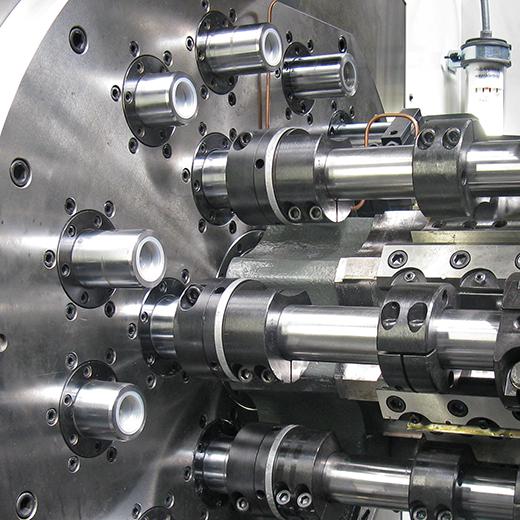 Mechanical structure of CNC Multi-Spindle Lathe
All images & texts: Copyright Roberto Delpiano - 1997-2023